"Little Treasury Jewelers, offer stand-apart jewelry and watches sourced from all over the world."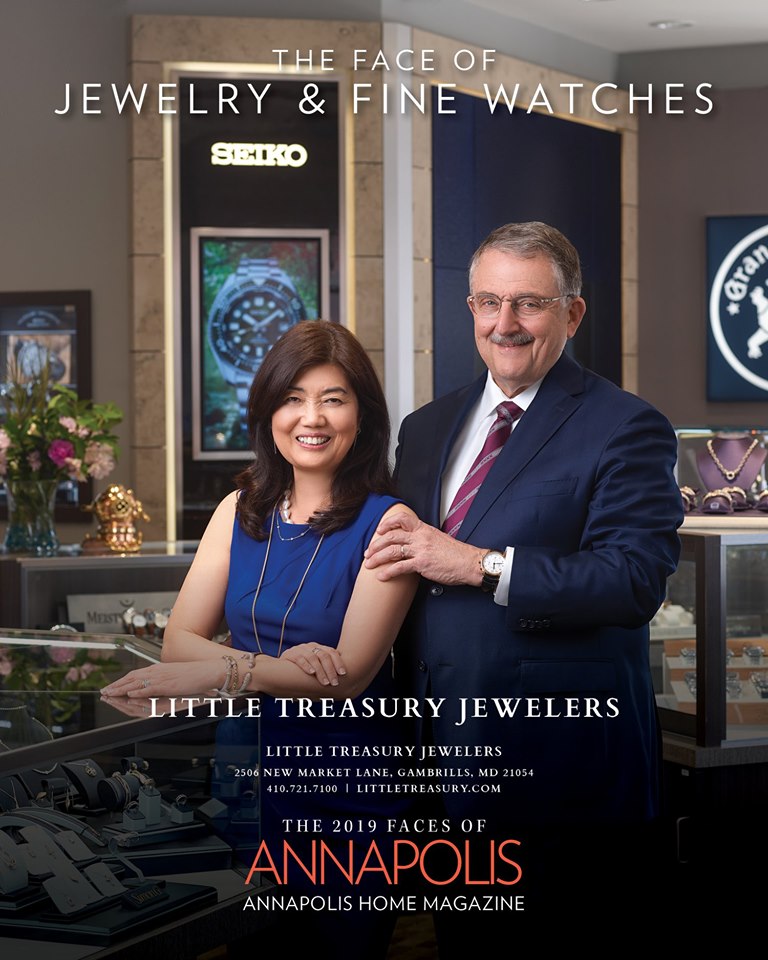 A couple in such who love what they do—building relationships, scouring the world for special gems and watches while helping customers get the best "value, service and quality"
Linda and Steve Hammalian, co-owners of Little Treasury Jewelers, offer stand-apart jewelry and watches sourced from all over the world. This priceless pair has been inseparable for over 20 years. However, they walked very different paths. Born in China and raised during the Cultural Revolution, Linda at age 17 was sent to a labor farm south of Shanghai. During Mao Zedong's  "re-education campaign," she worked for seven years in rice paddies, an infirmary and the farm library, and lived with ten others in a tiny room lined with bunk beds, with primitive latrines. In all this tumult, Linda had a secret vision for her life, tiny as a grain of sand. This vision, to open her own business, had its own internal timing, its own complications, balance wheel and mainspring. Here is what unfolded: she immigrated to the United States in her early thirties and with $500, the young entrepreneur opened her own pushcart in 1996 and began selling, with almost immediate success, hand selected silver jewelry at Marley Station Mall.
Then, in 1997, a mutual friend introduced Linda to Steve. Steve travelled often to China as a business consultant for the environmental industry. The timing was perfect. She had a miniature gold mine. He had the technical savvy to help her business grown.
"She was working seven days a week at her pushcart and traveling monthly to lower broadway in New York, visiting the jewelry wholesalers to replenish her inventory," reflects Steve. "She knew very little English and was almost killing herself." They fell in love, married, and together expanded the business, eventually opening up their own store in the Village at Waugh Chapel.
"I started the business but it took off with Steve," says Linda. "She is the ultimate entrepreneur and I'm the push-it-along guy," he adds. Their rapid-fire response reveals something rare: a couple in such who love what they do—building relationships, scouring the world for special gems and watches while helping customers get the best "value, service and quality," says Linda. Little Treasury just received recognition as one of America's finest retailers by being profiled as such in the prestigious international luxury magazine, Revolution. The recognition is a crown jewel for the store, open for 23 years. With Steve's acumen, Linda's grain of sand has matured into a lustrous pearl. This single pearl is a part of the greatness that is Little Treasury, who's doors are wide open to us.