.Little Treasury is a proud dealer for Zannetti Handmade Watches. Mr. Riccardo Zannetti visited us last week and charmed a number of customers at our special event. Little Treasury is just one of two stops he is making this year in the US from his ateliers in Rome, Italy. It is rare that one can meet the individual who actually designs your watch. Mr. Zannetti is eager to make original designs for customers or make custom modifications to existing designs. His creativity and record of horological accomplishments are remarkable. With an annual production of just about 400 pieces, every Zannetti timepiece is truly a rarity.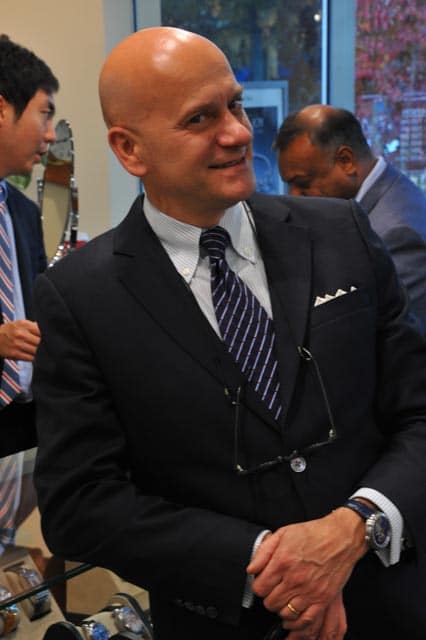 The new Zannetti bronze Discobolo collection. Premiered here at Little Treasury. It comes in different dial colors, red, blue, etc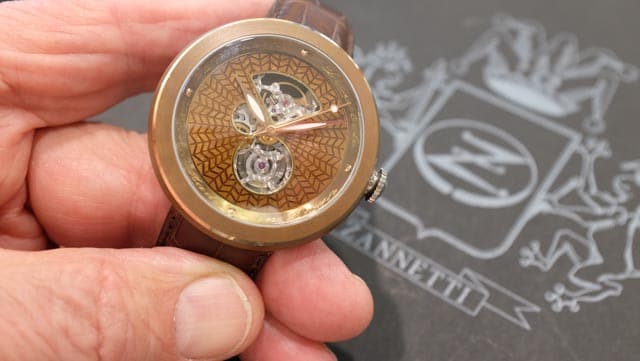 Also new, the Zannetti pirate skull pocket watch collection. This is in gold and turquoise.
This is in sterling silver and copper.
I
Mr. Zannetti is always creating. Here are some designs he had in progress during his visit!
From the Impero Collection, mother of pearl dial, with diamond and ruby bezel.
The Zannetti dive watch collection. Each piece is unique.
Hand-etched and painted Octopus dive watch.
We added this Zannetti Piranha dive watch to our collection at the end of the event. An imposing 51.5mm in diameter, it is nevertheless comfortable to wear even with regular sized wrists. This particular piece looks great with the antelope strap.
Stunning piece from the Regent Collection with sunburst dial in translucent red-brown lacquer. Another new addition to our collection.
18k rose gold with diamonds and mother of pearl dial. Just gorgeous.
Zannetti can create unique dials to commemorate your car, or anything else, for that matter. this is an 18k white gold Rolls Royce piece after a car in the Zannetti garage!