June's birthstone is one of the most feminine and graceful out there: The Pearl. 
Pearls come in a variety of shapes and colors. Whether Freshwater or Saltwater, Akoya, Biwa, Southsea, Baroque, or Keshi, they are exquisite and can be very rare and valuable; some of the world's most magnificent pearls are valued at several millions of dollars!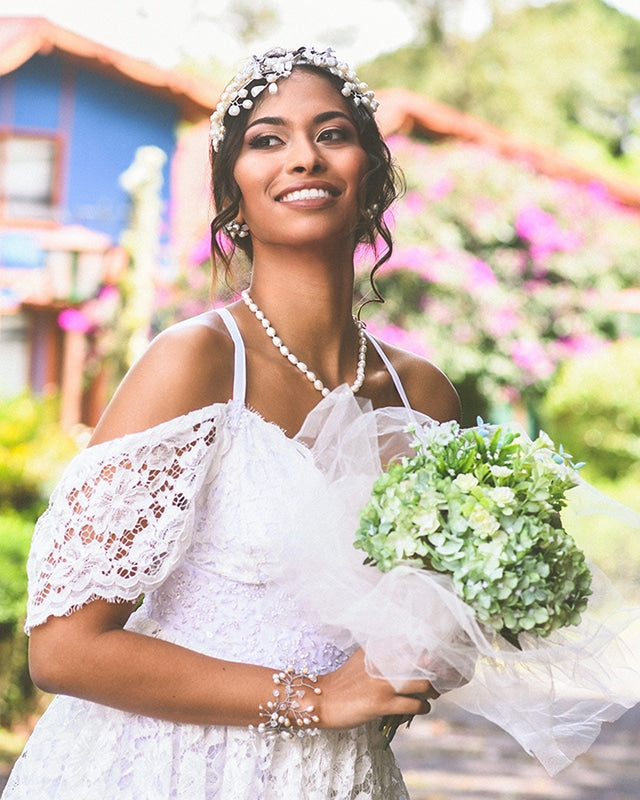 Pearls are such a wonderful gift; they convey emotion, love, and passion! They can be passed down from generation to generation, worn as an everyday staple, wedding jewelry, gala adornment, or as a fashion statement. Every girl needs pearls, or in Coco Chanel's words: "A woman needs ropes and ropes of pearls".
Yeah…kinda like this!
Here, at Little Treasury Jewelers, we are extremely discerning when we source our pearls; in fact, owner and founder Linda Hammalian personally hand-selects some of the most amazing ones whilst traveling the world in search of unique pieces to showcase for you.
If you need a gift for a graduation, birthday, anniversary, wedding, or for yourself (because you deserve it!), come see our selection, and be dazzled!